Jordan, while a romantic, doesn't like things to get too romantic. Whenever a sweet moment gets borderline emotional, he'll offset the mood with a joke or an inappropriate noise. It's his way of keeping the masculine/feminine balance in tact. An emotional moment must be met with a silly one. Romance should be evened out with a fair amount of crudity. Something that makes him roll his eyes should be matched with something that makes me roll mine.
One night, while camping off the coast of Nova Scotia, we stopped to watch the moonlight cast its glow over the Atlantic Ocean. We were holding hands and I went to rest my head on his shoulder. To him, that was the move that turned the moment from a sweet one into a cheesy one. So he farted to restore balance.
It's not that he doesn't enjoy romance—he's often the one creating it. But if my reaction is too girly, he feels the need to neutralize the cheesiness factor. I've learned that it's best to respond to his romantic gestures with a quiet smile instead of an "awwww." If my reaction in any way mirrors an 11-year-old-girl getting a kitten for Christmas, he'll give me a curled lip and narrowed eyes that say, "You've ruined it."
What I didn't realize until recently is that how we internalize these romantic moments is also different. If we're cuddling in bed, I'm usually thinking, "This is so nice. How wonderful that I can cuddle with my lover." And he's usually thinking, "I'm hot, I wonder how long she'll lie here."
The other night we were slow dancing in the kitchen. Jordan started humming the tune to It Was a Very Good Year by Frank Sinatra. Most Sinatra songs make me swoon so I quickly got lost in the romance of the moment—a husband with good pitch, humming to me as we swayed in the kitchen. That's when it hit me, what was going through Jordan's mind was probably quite different from what was going through mine.
As it turns out, I was right.
This is what was happening in my head: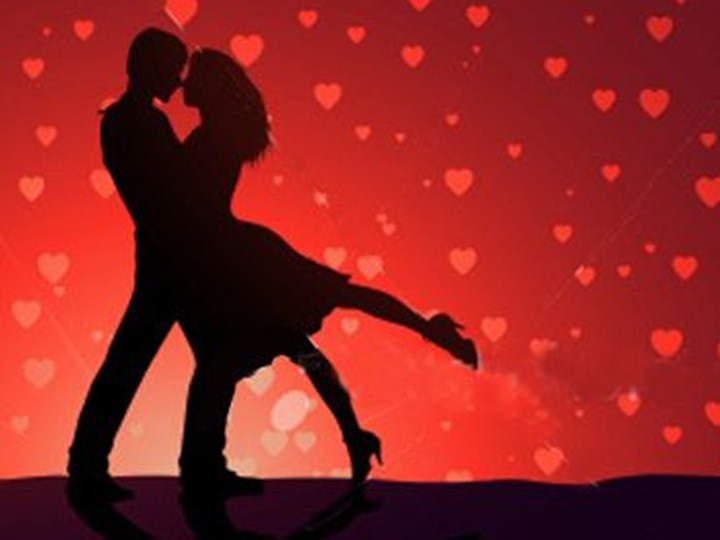 And this is what was going through his: